Rent Direct From The Owner.. & Pay No Additional Service Fees!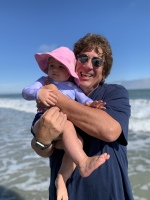 Kim Schaefer  
640 E. Pioneer Tr.
Aurora, Ohio 44202
Phone: (330) 328.7506
Best Way To Contact Us Is To Call.

 

To get Google Maps Directions from your home or beginning location...
​
Click on the " Red "
 1012 North Waccamaw Dr pin for the best directions.
This will direct you to the Waters Edge Location.
 Our other condo in Carolina Shores ll is located at
920 N. Waccamaw which is the second bulding just South of Waters Edge. 
(Please Note: Garden City and Murrells Inlet share the same zipcode.)

Asheville, NC           291
Atlanta, GA              350 
Baton Rouge, LA      868 
Boston, MA               844 
Buffalo, NY               760 
Charleston, WV        426 
Charlotte, NC           178 
Chicago, IL               882 
Cincinnati, OH          607
Cleveland, OH           673
Columbia, SC            170 
Daytona Beach ,Fl    423 

Detroit, MI                   764 
Indianapolis, IN           709 
Lexington, KY             543 
Memphis, TN               725 
Miami, Fl                     679 
Montreal, Que             986
Mobile, AL                  671
Nashville, TN              570 
New Orleans, LA        812 
New York City, NY     637
Orlando, FL                469
Ottawa, Ont               952

Philadelphia, PA       553 
Quebec, Que            1,126 
Raleigh, NC              169 
Savannah, GA          201 
St Louis, MO             861 
Syracuse, NY           767 
Tampa, FL                525 
Virginia Beach, VA  318 
Washington, DC       419